ABOUT
CAROL BUILDERS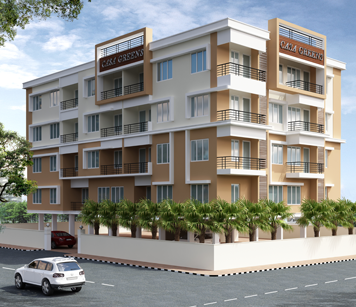 Carol Builders and Developers is a real estate firm founded by a team of dynamic and quality committed professionals with a particular interest in building versatile, aesthetically appealing, and economical residential complexes . Carol Builders and Developers is based in Udupi, Karnataka, India.
Our main focus is to provide affordable housing in and around Udupi in well-placed localities with easy access to basic amenities and with the added benefit of being in the midst of nature, thus ensuring that the people have an opportunity to realize their dream home, and that too, at an affordable price. Our motto is that the common man should be able to realize their dream of owning a home that is within their reach with all the amenities and comforts.
On the subject of quality, Carol Builders and Developers performs and maintains stringent quality checks at every level be it the procurement of raw materials for construction, stages of construction,finishing of the buildings in an aesthetic and eye-catching manner. We, at Carol Builders and Developers, pride ourselves on providing a quality product that speaks for itself in terms of being of the best quality, affordability, and overall appeal. We are proud to ensure Carol builders & Builders procured the ISO 9001-2008 Certification within two years of its inception in Udupi.
Carol Builders and Developers takes a lot of care while procuring coveted sites for their new projects keeping in mind the customers needs. We ensure that in addition to maintaining the natural resources and greenery in the area, we also provide the customers proximity to places of worship, schools, hospitals, offices, stores, markets, places of business, etc.
The successful completion of projects like "CASA PRIANNA," at Chitpady, Udupi, and "CASA HILLCREST" in Manipal were one hundred percent sold out before the completion of the project. This in itself speaks volumes about our commitment to providing the best affordable residential complexes to the residents of Udupi and surrounding areas. Carol Builders and Developers has assured their customers value for money and realized their dream of owing a home.
Another wing of our cap is the enviable bunglow in Assagoa, Goa. The bunglow is a beautiful 5-bedroom house with a private swimming pool, servants quarters, and all other modern amenities, which was a runaway success. Carol Builders and Developers has also constructed five villas in and around Udupi.
Our achievements in the few short years of we being in business have been commendable.